Tayto Park, el parque del fabricante de patatas fritas, que estrenó en 2015
The Cú Chulainn Coaster
, construirá para 2017 un flume tematizado en vikingos de 5.7 millones de € en su plan de expansión.
TPR

escribió:

Another Major Coaster for Tayto Park

The woodie was a major success for Tayto Park. In 2014 they received 350,000 visitors and 2015 saw them get 750,000. More than expected and they are set to beat that record this year as well! 2016 saw a number of 'off the shelf flat rides' from Zamperla, a walk-through attraction, new visitor facilities and an updated factory tour.

The owner was recently interviewed and gave hints as to the park's next major investments.

Short Version:

- 5.7 million euro Viking themed log flume to open next Easter 2017

- 17.5 million euro will be spent on a new major roller coaster in 2019. Described as 'sensational'. (19.8 million US$)

- Plans for accommodation in the future.

http://www.newstalk.com/How-big-could-Tayto-Park-be

With populations of 5 million and 9.5 million people, Norway and Sweden are home to 3 and 4 successful theme parks respectively but until relatively recently Ireland didn't have any, that has before Tayto Park opened its doors in 2010.

That year represented a bottoming-out of Ireland's economic crisis - but that didn't deter Ray Coyle, the former potato farmer who built a potato crisp manufacturing empire here with the Tayto, King and Hunkey Dorey brands from investing heavily in a new landmark tourist attraction.

He told Newstalk that he didn't see this as a high-risk venture - he just saw a big gap in the Irish market that needed to be filled.

To date more than €50m has been put into the business which is due to attract 800,000 visitors this year - and Mr Coyle expects it to continue on its upward trajectory:

"I feel that developing the park with new and exciting rides and more marketing and more support from our visitors, we can get to about 1.4m or 1.5m people by 2022," he told Breakfast Business.

Having recovered from throat cancer, and being in this mid-60s, Mr Coyle says that he has no intentions of selling the business - he notes that successful theme parks tend to have very long shelve lives.

The company has begun work on a new €5.7m water ride, and it is investing €17.5m in a second major rollercoaster to accompany the wooden Cuchulainn ride.

Its overall goal is to continue to invest in major attractions and to draw more domestic and foreign visitors to the Meath destination - with the possible future development of a hotel or lodges on the site.
Actualmente ya trabajan en el flume: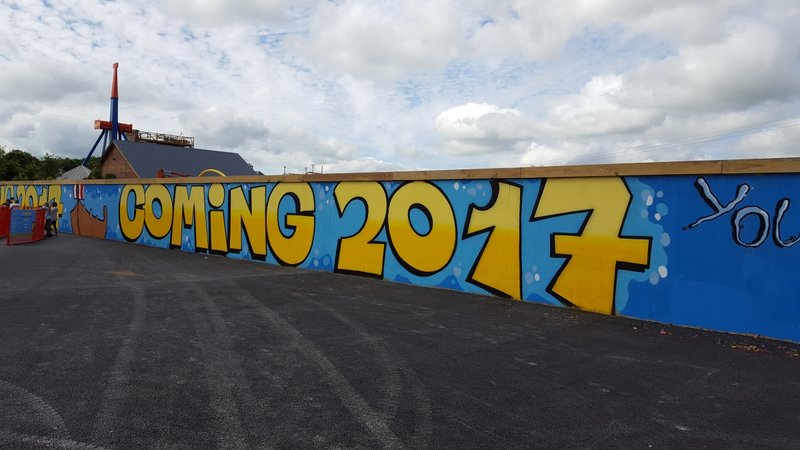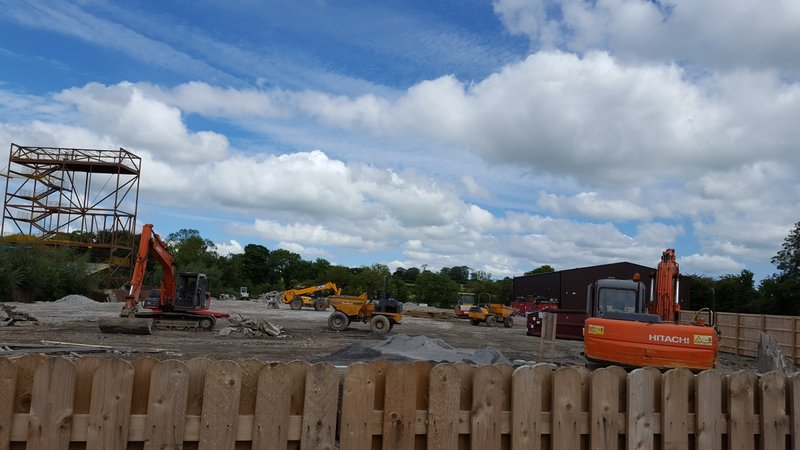 TPR